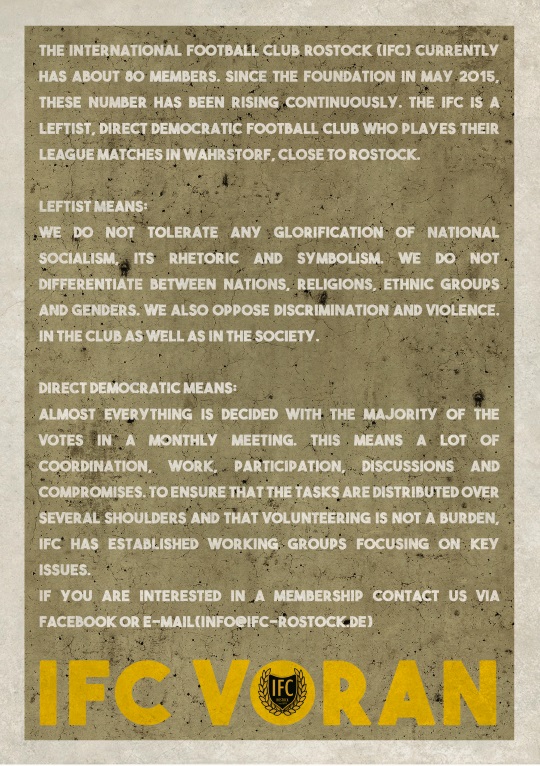 Here you can find the membership form for now in german language download. The form can be delivered by a IFC member of your trust. Or by mail to us:
Internationaler Fußball-Club Rostock e.V.
Doberaner Str. 21
18057 Rostock
It is not possible to fill out the membership form by e-mail.